We have established a relationship with the Neilom Foundation and the School of Public Policy at the University of Maryland to offer a unique course to introduce engineering students to the ideas of social change and social entrepreneurship through the intersection of concepts from both engineering and philanthropy. The vision of the course is to inculcate an appreciation of the social change that Engineering creates, and how not only for-profit enterprises but also philanthropy and non-profits act as catalysts. Students appreciate that there is more to Engineering than just Engineering and be inspired to use their skills and mindset to practice social entrepreneurship and pursue ideas that make a difference.
Engineering for Social Change Spring 2022: Supporting DC and Baltimore nonprofit organizations working in education and technology.
The Spring 2022 Engineering for Social Change class selected two great organizations for financial awards from the Neilom Foundation. The first place award winner was the Digital Harbor Foundation in Baltimore, MD. The organization is dedicated to fostering learning, creativity, productivity, and community through education. They transformed a closed-down rec center in Baltimore City into a vibrant Tech Center for youth, and launched a Center of Excellence to train others how to incorporate making into their own learning environments. The second place organization was New Futures, a Washington DC-based group who propels underserved young people through technology certifications and community college degrees and into rewarding careers across the Washington, DC region. 
The Neilom Foundation also provided three prizes in the Spring 2022 FAST (Fresh Approaches using Science and Technology) short video competition, open to students in the 467 course. The winning groups were given the opportunity to select a nonprofit of their choice to support with Neilom funding. The FAST first prize winner video can be seen below.
Spring 2022 Engineering for Social Change FAST Competition Team 2 – 1st Prize
Engineering for Social Change 2020-21: Supporting important local nonprofit organizations helping young people with technology.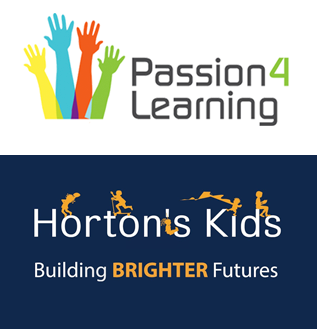 Though the COVID-19 pandemic confined the course to Zoom connections, the students in Engineering for Social Change selected two great organizations for the financial awards from the Neilom Foundation. The first was Horton's Kids in 2020. Horton's Kids empowers children growing up in DC's most under-resourced communities so that they graduate from high school ready for success in college, career, and life. The second organization supported was Passion4Learning in 2021. The Maryland organization helps students in low income communities develop the skills they need for a 21st Century knowledge-based global economy and technology-rich society. 
Fall 2019: Three Organization Awards
For this semester three Neilom Foundation Engineering for Social Change grants were made available for students to select. After organizations visited the class, students deliberated carefully and selected the three winners. The first prize award was made to Students Helping Honduras, an organization focused on alleviating violence and extreme poverty in Honduras through education and youth empowerment. The second place grant went to the Chesapeake Bay Foundation to help develop rotational grazing systems to enhance soil health and improve water quality in the Chesapeake Bay region. The students voted to grant third place to United Palestinian Appeal to help families in fishing villages by providing lighting to assist in nighttime operation.
Fall 2018: Supporting Local Health 
In CECD's fifth offering of the Engineering for Social Change course, students were tasked with engaging in social entrepreneurship by finding a nonprofit partner, codeveloping a project idea to bring back to the class, pitching that idea, and ultimately selecting the best project and nonprofit to direct the Neilom Engineering for Social Change Grant $10,000 grant funds to. Following much discussion and voting, the class finally selected the organization African Women's Cancer Awareness Association (AWCAA), a local nonprofit in Greenbelt, Maryland, working to increase breast cancer awareness and screening in the young female African immigrant community. The student team project detailed the holding of a monthly clinic in available space in the Greenbelt offices of AWCAA, bringing in equipment, technicians and doctors into a "safe space", and providing transportation for the young women to be screened.
Fall 2017: Student Engagement with Nonprofits

In the fall of 2017, Engineering for Social Change students engaged with the community to find potential partners for the $10,000 grant. Student groups partnered with nonprofits around the Maryland and District of Columbia areas to learn about their missions and how engineering solutions could benefit their companies. As the class topic was waste, students paired with companies in the realm of recycling, watershed rehabilitation, and food recovery.
After bringing seven nonprofit proposals to the class, the students ultimately selected to support the non-profit Oyster Recovery Partnership out of Baltimore, MD. The organization recycles millions of oyster shells each year, reseeding Maryland's Chesapeake Bay with young oysters in order to filter harmful agricultural runoff pollutants that threaten the ecology of Maryland's most important waterway.

Spring 2017: Social Entrepreneurship in Southern Maryland

The pilot offering of a new course in Social Entrepreneurship at the College of Southern Maryland (CSM) took place during the Spring 2017 semester, with a pitch competition and celebration at the end of the course. CECD teamed up again with the Neilom Foundation and CSM's Director of the newly formed Innovation and Entrepreneur Institute, Thomas Luginbill. Students worked with local nonprofits on social issues during the semester, then pitched on behalf of their chosen organization for $2,000 in prizes from the Neilom Foundation. The winners were Farming 4 Hunger, in first place, and Southern Maryland Community Resources (SMCR) in second place.
Fall 2016: Expanding our Reach
For our third offering of this course we expanded our reach and welcomed both Mechanical Engineering students and Clark School students from all engineering disciplines. For the Fall 2016 semester students chose Assistive Technology as their subject of choice for the $10,000 Neilom Engineering for Social Change Grant. After reviewing 5 organizations through phone calls, site visits and much debate, they chose V-Linc, a Baltimore, MD nonprofit that develops custom assistive technology solutions for children with special needs in conjunction with engineering students and professional engineer volunteers. The organization used the funds to support their Designing the Future program and Custom Bike Clinics during 2017.
Spring 2016: Expansion to College of Southern Maryland
In the Spring 2016 semester as part of an ongoing partnership with the College of Southern Maryland (CSM), CECD supported 25 students in BAD 1210, a business administration course with an innovative Entrepreneurship in Southern Maryland challenge. In this challenge students were asked to work in teams to undertake an entrepreneurial approach to identify a problem pertinent to their community in Southern Maryland and to develop a sustainable solution using their management skills to create maximum social impact. A celebration was held on May 5, 2016 at the LaPlata campus, with Senator Thomas "Mac" Middleton in attendance, as well as CSM President Bradley Gottfried, media and nonprofit representatives and students and family members. The Neilom Foundation provided $2000 in total prizes – the $1500 First Place prize went to Team Life Planning Curriculum Project, with the $500 Second Place prize going to Team Planting Hope, who decided to donate their winnings to the nonprofit they worked with, the Southern Maryland Food Bank.
Fall 2015: Round Two
CECD completed the second semester of the Engineering for Social Change course, held in Fall 2015. The Neilom Engineering for Social Change Grant of $10,000 this semester (after much deliberation!) was granted to Bread and Water for Africa, an organization proposing to install a water well in Freetown, Sierra Leone to serve 2500+ residents with clean water for the next 15-20 years. As of September 2016 the well is complete, and in use by the people of Freetown, Sierra Leone.
December 2015: Fall 2015 ENME 467 Engineering for Social Change Grant Ceremony

Spring 2015: The Pilot Course
CECD conducted the first semester of the Engineering for Social Change course in Spring 2015 with the assistance of the Center for Philanthropy and Non-Profit Leadership, with the Neilom Foundation providing $17,000 in total grant funds and awards. After a semester-long process and many hours of discussion and voting the students chose to award the $10,000 Neilom Engineering for Social Change Grant in the area of access to local healthy food to Washington D.C. nonprofit FRESHFARM Markets.
The inaugural recipient of an Engineering for Social Change Grant will use the award for their FoodPrints program, an educational program that integrates gardening, cooking and nutrition education into the curriculum at five DC Public Schools (DCPS). FRESHFARM Markets will use the money specifically for the installation of a garden and greenspace at the newest school enrolled in their program, Ludlow-Taylor Elementary School.
May 18, 2015: Spring 2015 ENME 467 Engineering for Social Change Grant Ceremony

April 24, 2015: Students visit FRESHFARM Markets at Ludlow-Taylor Elementary School, the winner of the Spring 2015 Neilom Engineering for Social Change Grant